Stars of the Week
Every week, teachers nominate 1 child in their class to be Star of the Week. This weeks stars are shown below.
November 30th 2018
3L - Sam, a great week. Great concentration and hard work
3SW - Elodie, for excellent effort in everything and showing kindness.
3G - Jayden, for super reasoning in maths explaining odd and even numbers.
4D - Ella, for always taking pride in her work and being sensible and mature all of the time.
4A - Ella, for always being polite. Settling quickly every time and being a good role model.
5B - Lucas, for a brilliant positive attitude across all areas of the curriculum.
5P - Megan, for an excellent start to her refugee diary, using brilliant conjunctions and using feedback well.
5A - Drew, for fantastic effort in everything, especially towards writing, and always giving his best.
6B - Mimi, for fabulous instructions on mummification.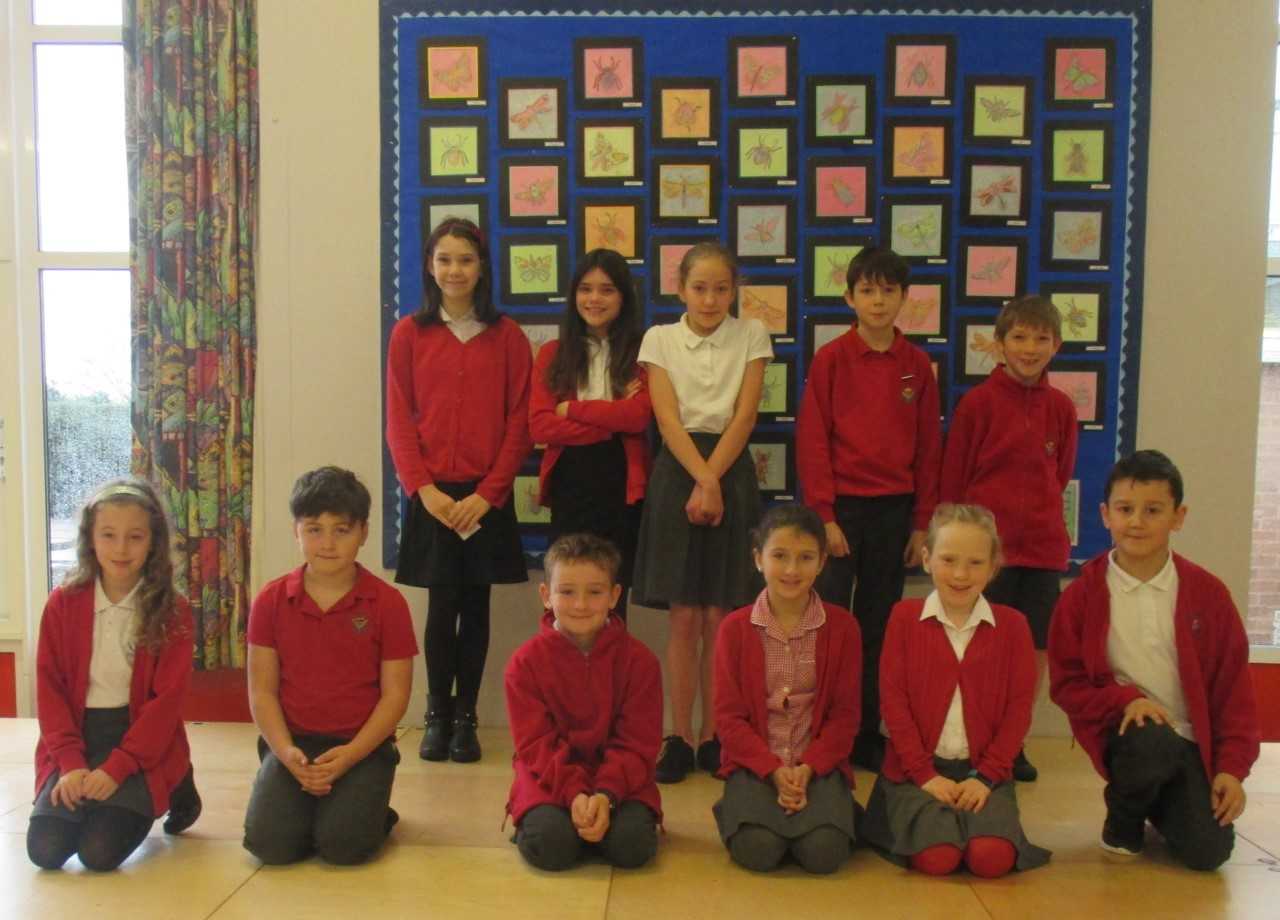 December 7th 2018
3L - Isla, for growing in confidence every week and starting to challenge herself
3SW - Joel, for trying hard in everything and putting in his best effort.
4M - Charlotte, for a great hardworking attitude.
4D - Deacon, for great maths.
4A - Amelie, for always being so enthusiastic in lessons and aways having her hand up to answer questions.
5B - Jayden, for being a super role model on our trip to the space centre. Inspiring enthusiasm.
5P - Isla, for being a fabulous role model on our space centre trip.
5A - Phoebe, for setting an exceptional example of work and behaviour in every lesson. Making fantastic progress and being a great role model for others.
6H - Rosie and Daniel - for amazing progress this term, and being model pupils.
6B - James, for huge progress and growing confidence in maths.
6P - Oliver, for hard work in every lesson. Always contributing and making excellent progress.